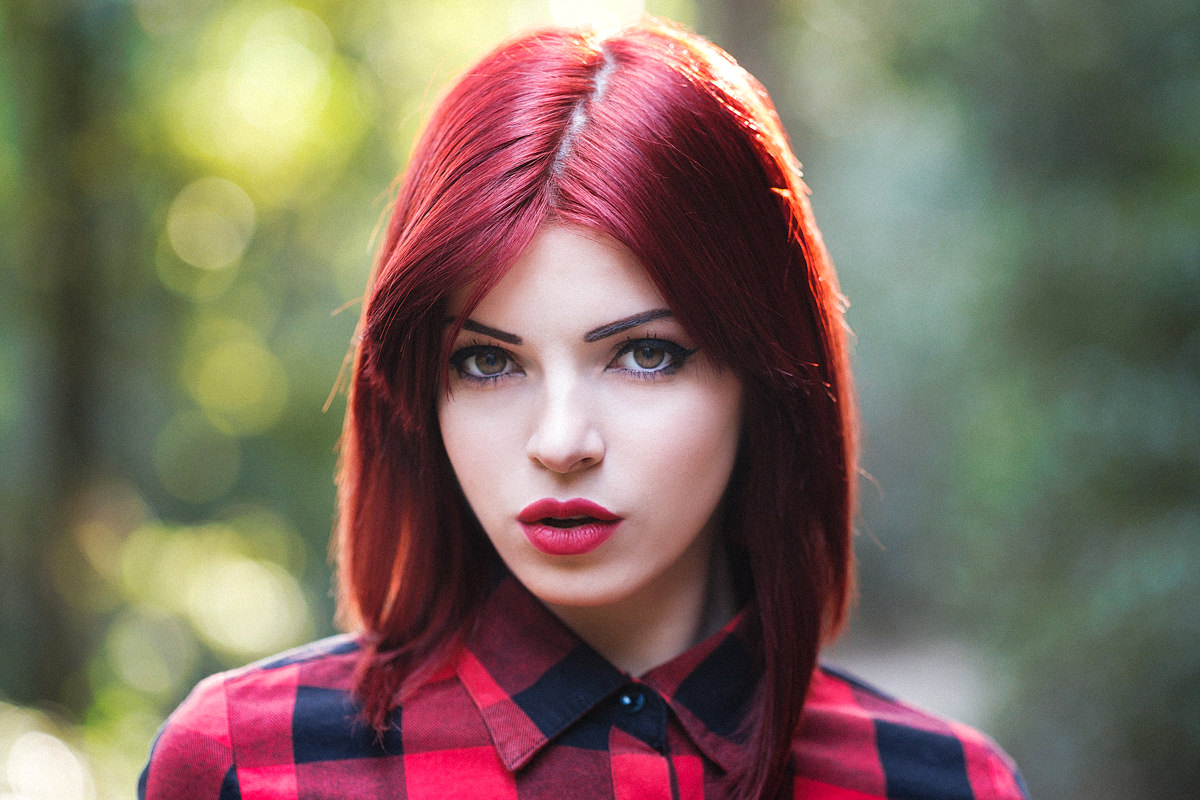 With this blog post, I want to share a nice portrait session I did about one year ago with the very promising model Rita using the Fujifilm 90mm f/2 lens.
I don't know why I forgot to share these photos a bit earlier than today, but it was a busy year with a lot of interesting photo session shot with the smartphones and project I've published before on this blog.
With this post, I'm going back to photos shot with the Fujifilm camera and with the Fujifilm 90mm lens -or Fujinon 90mm if you want to call with its official lens name. I own this lens for about two years (from the time I've switched to Fujifilm from Canon) but I admit I haven't used that much.
The question is, why I haven't used the Fujinon 90mm f/2 so much if I decide to buy it with the other lens?
Well, let's start to say that I prefer a bit shorter focal length. For me, the favorite focal lengths are the 50mm and the 85mm (on the equivalent full frame). That translate, that the lenses I use the most on my Fujifilm X-T2 and X-Pro2 are the 35mm f/1.4 and the 56mm f/1.2.
But honestly, looking back after one year at the Fujifilm 90mm f/2 photos that I got in this portrait session, I admit that this is a lens I should use more in the future!
What I can notice, in comparison with the Fujifilm 56mm f/1.2, is that the 90mm, 'cause of his longer focal length, got a better and nicer bokeh.
The perspective is offcourse a bit more compressed, but I would say that this is (at least for my taste) the maximum length I would use for a portrait. I know that a lot of photographers use the 70-200mm zoom lens at 200mm focal length for portrait, but for me, that length is a bit too long.
The sharpness of the Fujinon 90mm f/2 lens is very amazing, even at the maximum aperture. You can notice clear details on the skin and on the eyelashes of the model.
The photos have been processed with this workflow: first raw editing in Lightroom, then a portrait editing in Photoshop to enhance the skin, remove some details and control the final contrast.  I've then added a slight analogue grain in Lightroom.
In this same photo session, I've used also the Lomography Daguerreotype, but this will be covered in a next post!
   I suggest you to give a look at other portrait photo session using natural light in witch I've used the Fujfilm camera and Fujinon lens: