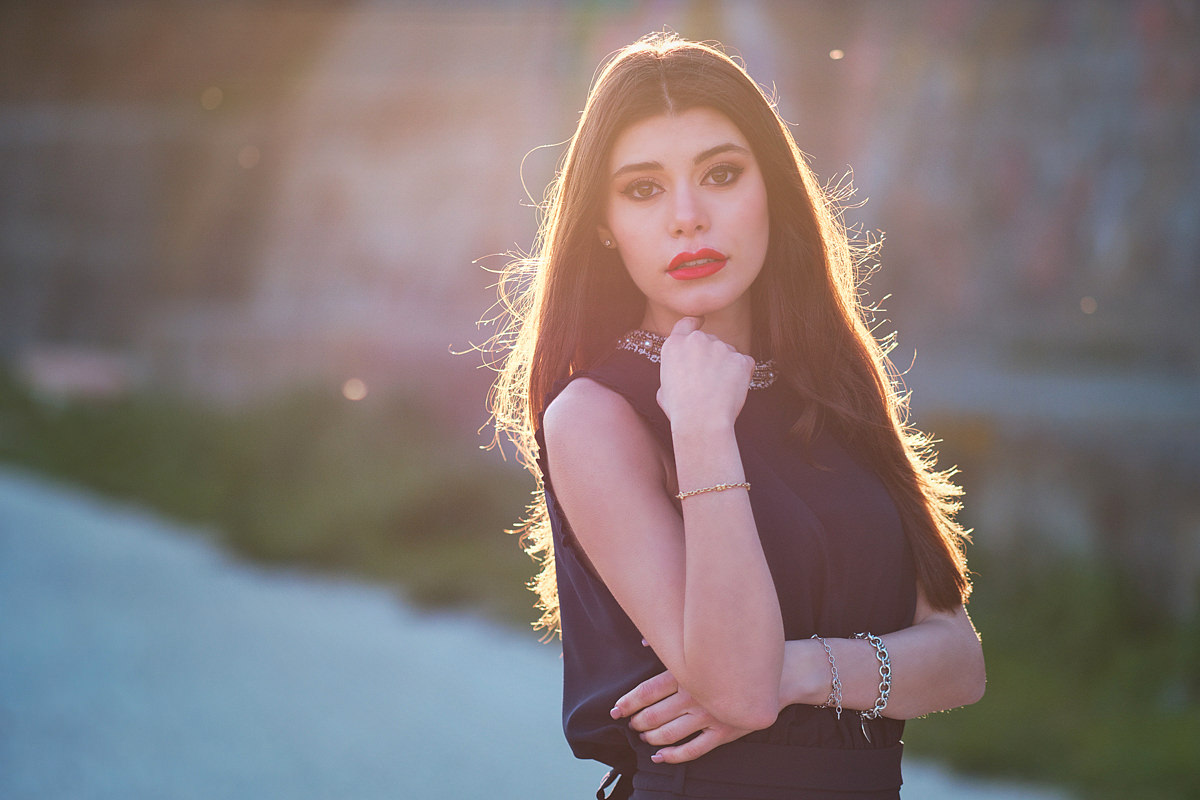 05 Apr

Portrait in Florence using natural light

I'm here to share a new portrait photo session organized in Florence with Chiara and the help of the Makeup Artist Linda.

After a quite rigid winter, finally, we start to get some good spring weather day. So the photo session with Chiara was a very good occasion to get back on shooting some portraits with the natural light.

For this session, I decided to go on exploring the Fujinon 90mm f/2 and leave in the studio the usual portrait lens I use, the 56mm f/1.2.
The more I use the Fujinon 90mm f/2, the more I appreciate the quality of this lens. In particular, the backlight photo is usually quite challenging for the focus and for the sharpness. I had no problem in this situation, and I could count almost all the pictures perfectly on focus and with a good sharpness and contrast, as you can see from the photos below.

   If you want to see more photos shot with the Fujinon 90mm f/2, I suggest you to look at:

Let's talk now about the editing. After experimenting a bit with a demo version of Capture One, I decided that at the moment my workflow is too much centered and based on Lightroom, so at the moment I will keep sticking with the Adobe software to edit my raw file.

Capture One has for sure some amazing professional tool in the software, I love the look and feel of the program, but at the same time, I find very stressful the workflow. I know, you might say that is just a point to get used to the program, but in Lightroom, I can be much faster in selecting and editing. And for me, the Fujifilm camera profile inside Lightroom works very well, without counting the new color profile tab that Adobe has recently introduced.

I've to say that I'm still studying and learning my own way to develop and get out the colors from the Fujifilm file. At the moment I can say that I get almost the best skin tones using the Classic Chrome color profile, sometimes using the Astia color profile and then modifying some colors and contrast to fit my taste.

I promise to get back to my Capture One experience and thoughts in a future post!